Interns Come Join Us
Semester Work-Study
· Learn research methodology
· Assist in ongoing vital Biblically-based research
· Scripture-based Bible study (1 hour/week)
· 5-10 hours/week over the semester
Research Internship
· Learn research methodology
· Assist in ongoing vital Biblically-based research
· Scripture-based Bible study (1 hour/week)
· 3 month time period
· May lead to scientific publication
What the interns say…
When I heard about the work Teleios was doing, I knew this was a company I wanted to be a part of. I was excited to pair my love for Christ and spreading His Word with my passion for public relations and communications. With Teleios, I can not only help others grow and understand the benefits of the gospel, but also grow and become more confident in my own faith and abilities.
I am a second-year student studying public relations and communications, and I am blessed to be able to do it at one of the top schools in the country. On Sunday and Wednesday nights, I love worshipping the Lord alongside my friends, and on Saturday I love cheering on my football team with my 92,000 other friends. I'm not entirely sure what I want to do with my degree yet, but I know whatever I do will be for God's glory, and I'm excited to see what He has in store for me in the coming years.
Katherine – 2018
---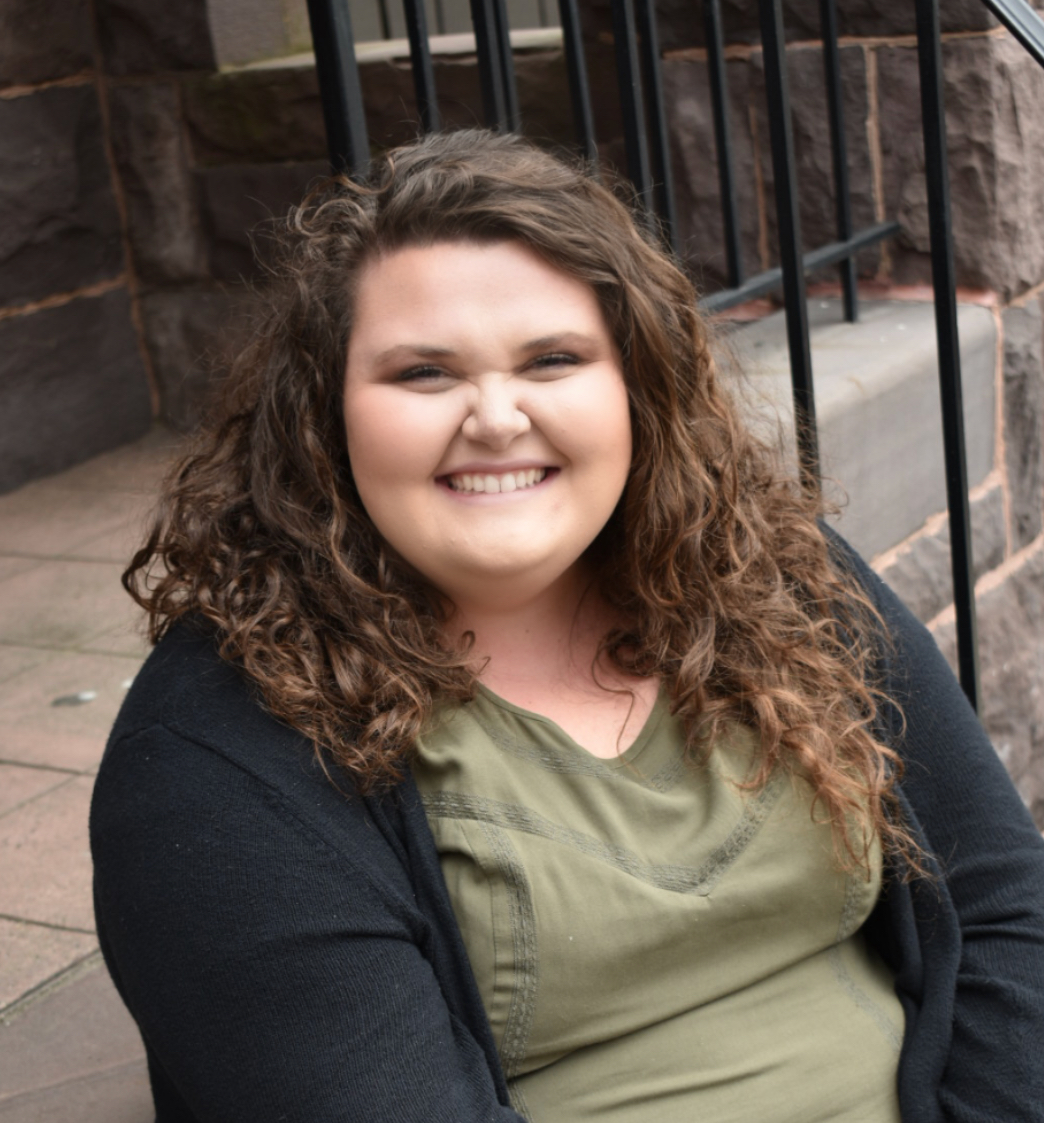 With Teleios I hope to gain skills that will allow me to better communicate the Word of God to others and draw non-believers to Jesus. I am very thankful for the opportunity to learn how to do such and serve God through this internship.
I grew up in a rural town and now attend a school in Georgia where I study agricultural communication. Agriculture, people and my faith are passions of mine and my favorite past times are ones where I can be immersed in any of these. Most times you can find me in coffee shop or behind the camera. I am excited to see where my education takes me and what God has planned for my future.
Sadie – 2018
---
I graduated from a small Christian college in the southeastern US with a bachelors in psychology in 2017. Since then, I've moved to South Africa and work in ministry with my husband, who studies theology. We hope to work in full-time ministry in the future.
I'm inspired and driven forward by the image in Revelation 7- that in the future Christ's followers from all nations and people will worship the Lord together. Researching with Teleios has been a blessing that I believe furthers this mission, as we get to study the Bible in-depth and show the benefits of our faith to those that otherwise might not see these benefits.
Alyssa – 2018
---
I am a freshman at a private Christian school, majoring in Family Studies. I hope to attend seminary to earn a Master's degree in Biblical Family Counseling. I want to be a tool used by God to save marriages and families and teach them the advantages of a Christian life.
I hope to contribute to Teleios' research showing how the Bible applies in daily life and the benefits of living according to Christian principles. I know the Christian walk is better, and I want to help prove it. Through my internship I can actually help people draw closer to God and trust Him more. I also thoroughly enjoy the weekly inductive Bible study that carefully uncovers the truth of individual verses through which I hope to understand God better.
Caleb – 2018
---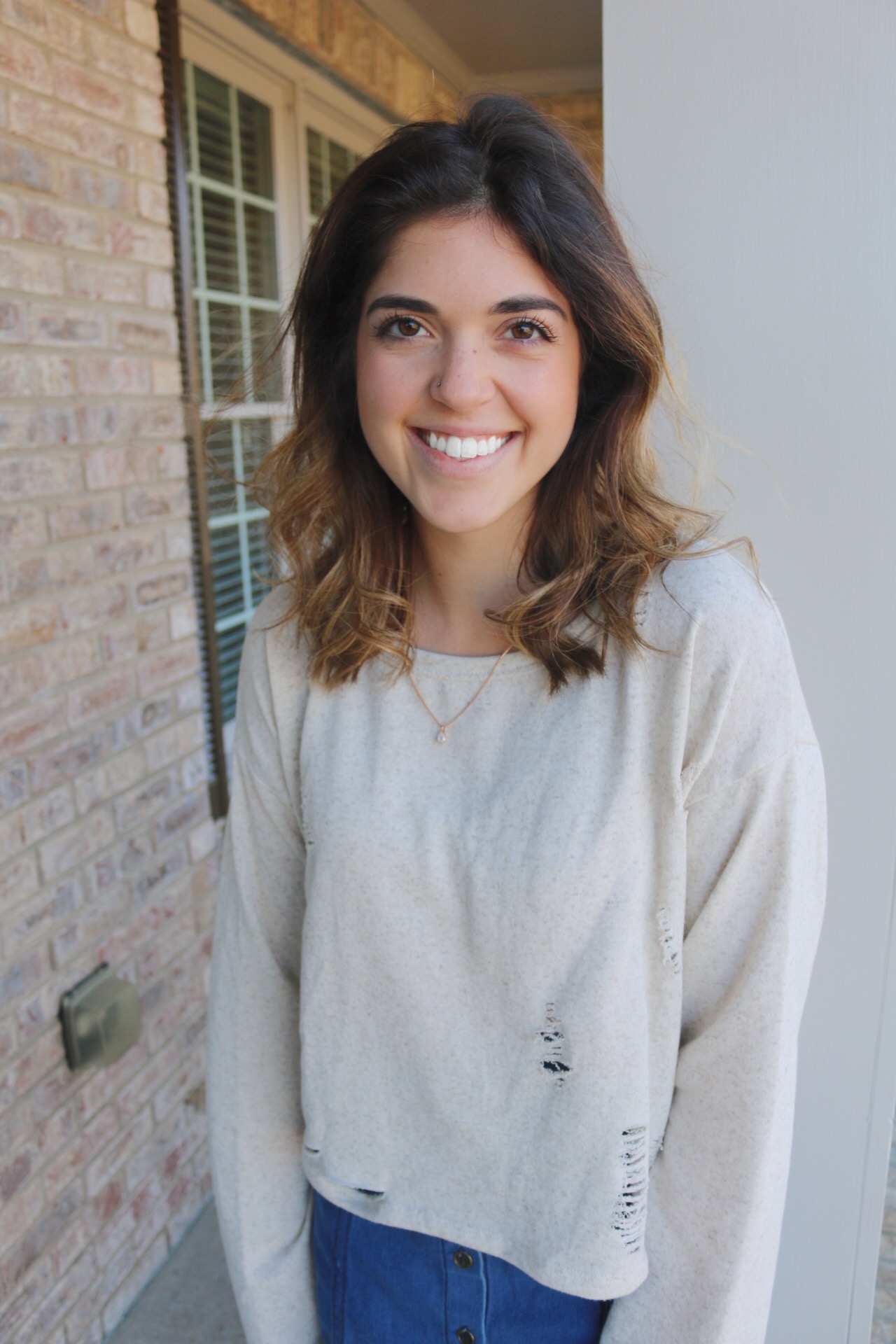 I graduated with my Bachelor's degree in Exercise and Sports Science in May and I am currently a first year Doctor of Physical Therapy student. I hope to someday go into the field of neuro rehabilitation and help patients with Parkinson's disease and patients who have survived strokes. I have always wanted to be in healthcare because I believe relationships with people are so important and I want to make people feel cared for. I strive to honor God in my school work by doing the best I can and by trying to keep a positive attitude in adverse circumstances.
Two things that are extremely important to me are my faith and my career choice. As someone who is entering the healthcare field, I am particularly interested in overall wellbeing and how to improve quality of life. Teleios combines both of these passions of mine by researching how living a faith-based lifestyle improves health and wellbeing and I knew I would find the content relevant and interesting.
Natalie – 2018
---
I am a junior at a southeastern university and I am an International Affairs major. I hope to someday work for the State Department, United Nations, or possibly an international nonprofit organization. I know that my work with Teleios will help me both gain the experience I need in order to obtain and excel in a career in international affairs and enhance my relationship with God who will guide me every step of the way.
I hope to gain a better understanding of how the different nations and cultures of the world view Christianity and how the people of those nations and cultures see Christian values and teachings in relation to their health and well-being. I also hope to enhance and further my relationship with my faith and with God.
Sam – 2017
---
I am currently a senior, studying Public Relations with a minor in sociology. I love Public Relations because it is essential for creating community and relationships in the business world. I have been raised with my faith at the center of my life and my family, and it is awesome being able to apply what I am learning in school to spreading the Christian message.
Through Teleios, I hope to strengthen my research, writing and social media analytic skills as well as gain experience conducting interviews and writing news articles. I also hope to gain a deeper understanding of the positive effects of living a Christian lifestyle.
Shannon – 2017
---
I earned my Bachelors of Education in Communication Sciences and Disorders, and I am currently pursuing my Masters of Arts in Nonprofit Management. I will be serving as the Nonprofit Intern with Sole Hope in Africa. My long term goal is to work in international development, providing people in developing countries with sustainable jobs and resources to end the cycle of poverty in their community.
I truly enjoy working for Teleios because I can learn about other's people view of their own salvation or religion. The projects I have been able be a part of have helped me ask similar questions about my faith and how I can glorify God with my life.
Emily – 2017
---
I am a Senior at a large secular southern university with a Bachelors in Science in Health Promotion with an emphasis in Health Services. I plan to attend PA school and combine both my passion for preventative and clinical health care all the why pushing and influencing all those I encounter to live for Jesus.
Working with Teleios allowed me to dive into what researchers are saying about Christianity's benefits on well-being, and if they are studying religion's effects on well-being are they naming Christianity as the culprit. As a science major, I am constantly reminded of how the Lord's designed us to live life and to live it abundantly in His name and for His glory.
Alex – 2017
---
I attend a small southern Christian college studying Biblical studies with a minor in Psychology and hope to I hope to get both my Masters in Counseling and also my Masters of Divinity. I've always wanted to know more about God, His scripture, and learn more about His character.
At Teleios, while practical research experience is something I knew I would gain, I was primarily interested in gaining more biblical wisdom and learning more about how that wisdom is and should be applied within the realm of psychology. After learning more about Teleios and their mission, I knew I would have the opportunity to show others the impact that Christian faith has in our lives and daily interactions.
Nyra – 2016
---
I am a senior advertising student at a large secular southern university who plans on moving to Los Angeles to pursue a career in journalism.
Interning for Teleios has taught me a lot about who I am and how I work as a professional. As a social media intern, Teleios gave me the creative freedom to try a lot of different things. My time with Teleios has definitely taught me a lot about my field and what works and what doesn't.
Glen – 2016
---
I am a Senior at a small Christian college. It is wonderful to get my degree in Psychology with Christ as the foundation throughout every class I took. I hope to get my Masters in Counseling. I will soon take part in Fellows Program hosted by First Presbyterian Church. I really love people and I know that whatever I do in my life, my psychology degree will be useful and I hope I can serve God more fully because of it.
With Teleios I had the opportunity to do Christian psychological research to show others that holding to Christian beliefs really does make a difference in how people live and how they interact with others. At Teleios I reviewed medical literature evaluating anxiety/stress and the impact of religion.
Meghan – 2015
---
Search your terms above on the menu bar
---
Latest Press Releases
Teleios Research Explores What Young Believers Say About Fellowship
Teleios Research Evaluates Praise in Young Christians
Teleios Research Surveys Young Christians About Security of Salvation
---
Popular posts!
Christian vs. non-Christian wellbeing
---
Our Latest Impactful Survey Results
More survey results here.
---

Victory Vignettes
Interviews with Christians making an impact!
Uncharted: What are you doing at 8:38pm?
Integrative Counseling & Wellness Group: Faith and wellbeing
Christian Persecution: Christian Freedom International
---
The gospel – How to become a Christian
 4 simple life giving steps
Man sinned.
God is just, requiring a punishment for sin.
But out of love God sent His Son, Jesus Christ who by dying on the cross, provided forgiveness of sins in taking man's deserved punishment.
Therefore, by faith alone in Christ's sacrifice for our sins and belief in His resurrection, man can gain eternal life.
 (Ephesians 2:8-9, Romans 10:9-10, and Romans 3:21-26)
---
Support Teleios Research
Please consider donating to support Teleios research and help impact the Gospel and the truth of Scripture on others' lives. Contributions are deductible as charitable contributions on the donor's federal income tax return and used 100% towards Bible based research. Help us today!